Following the success of their nationally distributed PBS show, Wonders of the West, Brian and Julie Wignall are now sharing the best of the southwest through their new series SOUTHWEST LIVING.
Old Western films romanticized the spirit and independent nature of those who chose to make this wide-open landscape home; that spirit is still here. With a history that pre-dates the establishment of the United States by at least 10,000 years, this region has a unique identity of its own. Southwest Living celebrates the blending of cultures, both ancient and modern, and their influences on lifestyles, gardening, art, food, and traditions that can still be found today.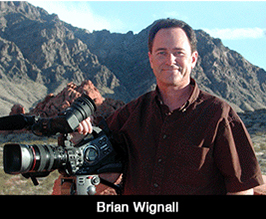 Brian is an Emmy Award-winning television producer who has utilized his knowledge of natural history to showcase nature and cultures in the PBS series Outdoor Nevada, Southwest Adventures, and Wonders of the West. Brian is also an award-winning designer and artist who continues to provide services to Museums, Zoos, Aquariums and Universities around the world. Brian has illustrated numerous books on nature and cultures of the Southwest. A passionate gardener and chef, Brian worked with Better Homes and Gardens designing and developing cookbooks.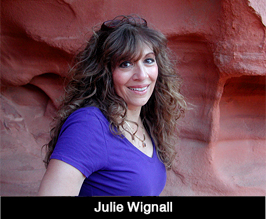 Julie is an accomplished television producer and writer with the PBS shows Southwest Adventures and Wonders of the West among her credits.  She received international recognition for her groundbreaking work for a Fortune 500 Company in the design and operation of animal care and associated horticultural exhibits.  She continues to consult for Aquariums, Zoos, Museums, non-profit organizations and corporations. Julie shares creative ideas for both home and garden, and as an accomplished chef, she provides easy-to-follow techniques, sharing the best of Southwest Living with the public.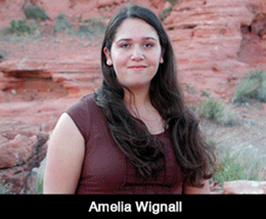 Growing up in the Southwest fueled a great love and appreciation of the many cultures and flavors of the region for Amelia. As a current student of Cultural Anthropology and Film, she adds her own unique flavor to the series. An accomplished contemporary artist, Amelia works in a variety of mediums.  She is also known for her multi-award winning county fair jams that have gained a large (and growing) following of fans. Amelia worked as an Assistant Producer on the television series Wonders of the West, and is excited to be a part of Southwest Living.