Things to notice:
August temperatures send the mercury soaring, and in some parts of the Southwest, they are combined with high humidity as the monsoon rains come to an end. Pay close attention to soil moisture this month to make sure that you aren't over-watering or under-watering.

Only the hardiest of drought-tolerant, heat-loving plants will be blooming this month. For a tropical look, enjoy cannas. Low growing verbana, lantana, and butterfly bush will continue to bloom and add splashes of color to your yard or patio.

Enjoy stargazing while night temperatures are still warm. The Perseid meteor shower peaks in August—this is the perfect time to wish on a falling star!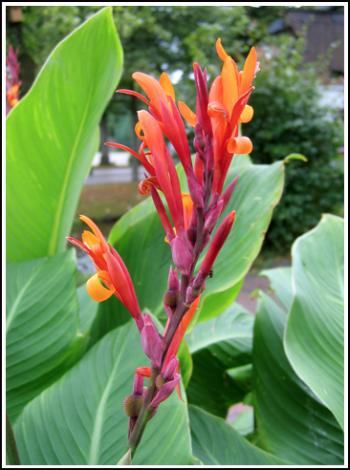 "When weeding, the best way to make sure you are removing a weed and not a valuable plant is to pull on it.  If it comes out of the ground easily, it is a valuable plant." –Unknown
Things to do:
August is clean up time in the garden. Get weeds under control, and dead-head flowering trees, shrubs, and roses. Removing spent blooms will encourage new flowers until the colder temperatures of winter set in.

Amend your soil. Frequent summer watering can leach nutrients from soil. Add iron to green up leaves on plants that are looking faded and pale.

If you have a compost pile, water it occasionally to keep it moist. Natural decomposition takes place more slowly when it's dry.

Indoors, start seeds for fall crops such as broccoli, cabbage, and cauliflower.